RESIDENTIAL & COMMERCIAL PAINTING
RESIDENTIAL & COMMERCIAL PAINTING

RESIDENTIAL & COMMERCIAL PAINTING
Eastern Slope Roofing LLC is a full service Interior and exterior painting company, serving the greater Fountain area. Our services include residential and commercial interiors and exteriors. We provide expert professionals to guide you through every step ensuring your complete satisfaction. Whether it is interior or exterior, residential or commercial, our professionals will make your dream come true.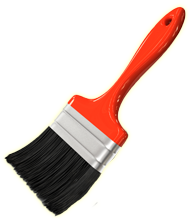 Preparation and Finishes
Once the estimators and clients have completed the details of the service agreement, the Eastern Slope Roofing LLC teams begin with the preparation of the site. If the project is an interior project, we begin by carefully moving your furniture. Tarp or plastic sheets are placed on your flooring to protect it from drips or spills.
Once the area is protected, it is time to prepare the Interior or exterior surfaces. This step includes repairing cracks and imperfections with fiberglass tape, drywall compound, caulking or putty. Oil or water stains are sealed with a coat of high quality primer to prevent stains from bleeding through the new paint.
Eastern Slope Roofing LLC has the expertise to provide a variety of finishes, decorative painting, ragging, sponging, striping, texturing and color matching.
For more detailed information about our interior and exterior services click the icons below
Go Back
"We just had our roof done by Eastern Slope Roofing on Wednesday and the guys were professional, very polite and considerate. " - Lisa C.
"Very, very happy with the personal service and the great job they completed for the roof at my property. " - Frank
"Eastern Slope gave my clients a great price and quick turn around on installing a new roof. Both me and my clients were very pleased!" - Lori T.
Write a testimonial
X
Thank you for contacting , a representative will contact you shortly.